Every so often, you're going to need to take advantage of the experience and efficiency of our transportation services. And depending on whom you are and what you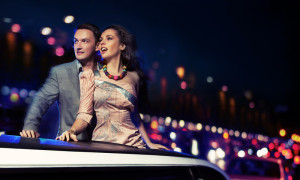 do for a living, you may need to take advantage of  the best limo service Houston has to offer on a regular or semi-regular basis. If you find yourself in this situation, and need the assistance of a professional driver, then Expedient Limo is the perfect company to help fulfill your needs.
Not only are our limousines designed for safety and comfort, we also provide a top airport transportation that provides first class pickup and delivery to and from William P Hobby Airport (HOU), George Bush International Airport, Sugar Land Regional Airport and all other private owned airports around the Houston area.
At Expedient Limo our mission statement is to provide you the best airport car service ever offered . When you use our premium limousine services, we assure that you will enjoy the following benefits.
You Can Always Count On Our Airport Transportation Service
There's nothing worse than missing a flight because of a delay in transportation. At Expedient Limo, we always show up on time for both pick and delivery so you never have to worry about this. If you live in Houston or ever drive around the Houston International Airport, you know that traffic can be extremely daunting at times. Let us take some of the headache away.  Our airport services are always running and available to ensure that no matter what time your flight or cruise is scheduled, we will always be available to provide you a consistent and on time transportation service.  If you are headed to Galveston to sail out of the Gulf Coast on one of many cruises, be sure to stop by Moody Gardens if you've never visited.  There are some amazing attractions to see there.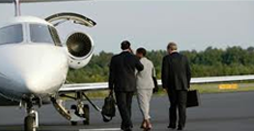 Cost Effective Transportation
Are you planning a trip in the near future? Our airport transportation services are incredibly cost-effective, and will get you there on time, every time, so that you can catch your flight in a comfortable, safe and relaxing way.
Are you planning on having a night out on the town? Sometimes it's important to just kick back, relax and enjoy ourselves. When you decide to finally let loose and take advantage of the wonderful Houston nightlife, Expedient Limo is the company to call. We'll make sure that you get from one destination to another safely and quickly, and we'll help you have the time of your life.
Weddings. We provide top-notch limousine transportation for weddings parties all over Houston and the surrounding area. And not only will we provide these services on your big day, but we'll also drive you around for your bachelor and bachelorette parties as well. It's necessary to stay safe during this amazing time in your life, so hiring a high quality transport such as Expedient Limo is of the utmost importance.
At the end of the day, there are so many reasons why you should consider hiring Expedient Limousine as your chauffeur of choice. We are going to share many of them with you below, so kick back, take a load off and find out why we are the best limousine transportation in the Houston area.
Or, if you are ready to give Expedient Limo a try, you can reach us by filling out the contact form, making an online reservation, or calling us at 832-292-7522 right now. It would be our pleasure to help make your next special event an experience that you'll never forget.
Why Hire Expedient Limousine For Your Special Event?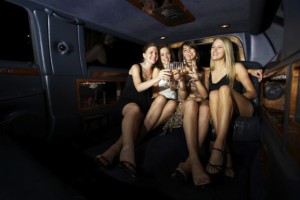 Do you have an important event that's about to take place in your life? Maybe you are about to get married and you could use top-notch limo rental. On the other hand, maybe one of your loved ones has passed on from this world, and you need reliable transportation to take you to and from the church and the cemetery.
Whatever your situation might be, there are a number of reasons why Expedient Limo is the perfect company to call during your time of need. Not only do we have many years of experience in the chauffeur business, but we also have an impeccable reputation and the willingness and desire to help make your next event absolutely perfect in every way possible related to transportation.
Some things to consider about Expedient Limo include:
Affordability – we understand the value of providing an affordable limousine service to all residents of Houston and the surrounding area. We realize that times are tight, and we work hard to make sure that our customers get the best service possible at a price that will not break the bank. We want you to take advantage of our limousine service, and we understand that you will not be able to do this unless we can provide a high quality service at a price that everyone can easily afford. So we recognize the value of affordability. We recognize that times are tough for many of you, and we are willing to offer our services at prices that just about everybody can afford. We care about our Houston customers and we only want what is best for you.
Convenience – sometimes it's much easier to hire a limousine transportation service as opposed to driving yourself. Maybe you are about to get married and you are spending a night out on the town with your friends and loved ones. Yes, it's bachelor and bachelorette party time! We understand that the alcohol is going to be flowing all night long. We get it. You are about to get married. We want this to be an incredible experience for the bride and groom. So we provide top-of-the-line transportation for all bachelor and bachelorette parties. We want you to let loose and let the good times roll. Feel free to have as many drinks as you want because we're taking care the driving. There's no need to worry about a thing. Let Expedient Limo take care of all of your transportation needs!
All in all, we are only just touching the tip of the iceberg here people. There are so many other reasons to consider Expedient Limo, but we understand that you're busy and do not have time to sit here reading this all day.
Are you ready to take advantage of our best of breed Houston chauffeur services? Fill out the contact form, make a reservation or call us at 832-292-7522 right now.
3 Reasons Why Expedient Limo is a Step above the Competition for Airport Transportation Services
Driving your car to the airport and renting a parking space for the long-term is just not possible for many people. It is not efficient. It is not cost-effective. And when you're about to take a business or personal trip, driving is the last thing on your mind. You need somebody to help you get to and from the airport, which is why you need to take advantage of our limousine service and our high quality airport transportation services.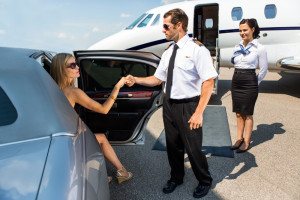 You see, hiring Expedient Limo  to meet your airport transportation needs is always going to be the best choice. You might not realize it right now, but when you're through you'll understand why hiring a limo for airport transportation is the best way to go. We'll help you realize this right now by sharing three reasons why we are the perfect company for the job.
Our reasons include:
Why inconvenience somebody else in your life when our airport transportation service is so affordable? – You might not want to hear this, but the important people in your life have other necessary things that they have to take care of besides picking you up and driving you to the airport. Nobody ever says it, but asking somebody to drive you to the airport at 4 o'clock in the morning is never exactly a picnic for anyone. And if your flight is going the land early in the morning or late at night, you are seriously inconveniencing the person you ask to drive you. There is no reason to do this when Expedient Limo offers fantastic airport transportation at a price that can't be beat. Forget about inconveniencing your loved ones and friends any longer. Call Expedient Limo or fill out our form to make a reservation today.
Flexibility – this ties in directly to the occasions that you might need to be driven to or picked up from the airport. We are incredibly flexible, and we are willing to work with you in order to help you get to and from the airport at the ideal time based upon your particular flight schedule. Plus, if you need a ride to the airport very quickly, you can call us and we will provide rush airport services. As we said, we are very flexible, so it's easy to get a chauffeur to take you to and from the airport as quickly and efficiently as possible based on your schedule and needs.
Comfort and convenience – the next reason to consider Expedient Limo's airport transportation services is for comfort and convenience. Sure, you could hire a taxi or a low level airport shuttle service. But are you going to be comfortable? Are you going to feel confident that they show up on time? Are you willing to risk missing your flight because some cabbie decided that it was more important to pick up and drop off passengers along the way instead of getting you to the airport on time? This is not the best way to travel to your next important destination! Take advantage of the comfort and convenience that Expedient Limo provides. There's no reason why you shouldn't since our prices are so affordable. We look forward to helping you with your airport transportation needs now and in the future.
To take advantage of Expedient Limo's airport transportation services, please use the form to make a reservation or call us at 832-292-7522 as soon as possible.
Business Travel: Proper Planning is the #1 Priority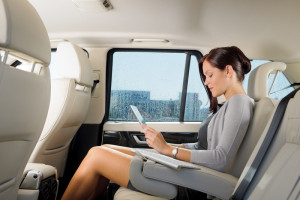 In today's Houston business travel environment, many companies will require transportation for their employees. But they need to tap into a service that is not only reliable, but also affordable, safe, and provides a professional service. You can take advantage of all of those things and more when you hire Expedient Limousine Service for your business travel needs. We have an impeccable reputation in this industry, and more importantly than anything else, we care about our customers and always do what is right to make sure that we meet their needs.
Why hire Expedient Limo for business travel? To put it simply, some of the reasons to consider might be:
Reliable, efficient and cost-effective airport transportation – we make it so easy to take advantage of Expedient Limo's business travel services. We have affordable pricing and provide an online reservation form to make it so simple to book your next car to get you to and from your next important business meeting or trip. Our cars provide comfort and style, which will help to save you time and allow you to maximize your workday. You can even work from the car as we take you to and from your next event. You are important and we treat you that way. We would never make you wait on any long taxi lines, and as you know, shuttles are the absolute worst. Call our offices for all of your business travel needs.
Safe and professional service – performing your own business driving, whether you realize it or not, may not be as safe as you think. If you are taking international flights or redeye flights, you are going to be jetlagged and tired and do not belong behind the wheel of a vehicle. By using our services, you never have to worry about walking through an empty parking lot alone at night. You will not have to hand over your cash or credit card to anyone at night or in the early morning. All of our drivers are prescreened, so you know that you are dealing with the safest drivers in the Houston area.
Are you ready to take advantage of Expedient Limo's business travel services? Use our online reservation form or call us at 832-292-7522 today.
Wedding Transportation Tips from Expedient Limo
Everybody loves a wedding, right? The bride and groom are always incredibly busy during this joyous occasion, and worrying about wedding transportation is the last thing they want to contend with. At Expedient Limo, we make it so easy to book our wedding chauffeur services that it's not even funny.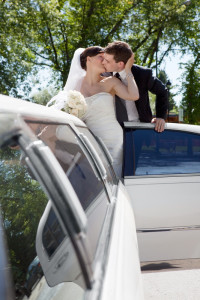 We'd also like to provide a couple of tips to help you hire proper wedding transportation during any season. Our favorite tips include:
Consider your budget – weddings are expensive. There is no denying it. And most couples are following a strict budget. So pay attention to the amount of money that you have allotted for wedding transportation services. Do not forget about your budget when choosing our vehicles because we understand that staying within your means is very important.
Vehicle selection and number of occupants – choosing the perfect vehicle is all going to come down to the number of occupants riding in each car. Let us know the specific details and we will help you choose the perfect vehicle(s) to fit within your wedding transportation budget.
Are you getting married in the immediate future? Check out some of Texas history wedding venues.  Use our online form to make a reservation or call us at 832-292-7522 to find out how we can lend a helping hand during this joyous time in your life.