Every so often, you're going to need to take advantage of the experience and efficiency of our Houston limo services. And depending on whom you are and what you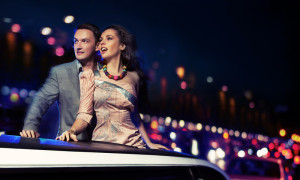 do for a living, you may need to take advantage of  the best limo service Houston has to offer on a regular or semi-regular basis. If you find yourself in this situation, and need the assistance of a professional driver, then Expedient Limo is the perfect company to help fulfill your needs.
Not only are our Houston limousines designed for safety and comfort, we also provide a top airport transportation in which our limo service provides first class pickup and delivery to and from William P Hobby Airport (HOU), George Bush International Airport, Sugar Land Regional Airport and all other private owned airports around the Houston area.
At Expedient Limo Service Houston our mission statement is to provide you the best airport car service ever offered . When you use our premium limousine Houston service, we assure that you will enjoy the following benefits.
You Can Always Count On Our Houston Airport Transportation Service
There's nothing worse than missing a flight because of a delay in transportation. At Expedient Limo Service, we always show up on time for both pick and delivery so you never have to worry about this. Our airport car services are always running and available to ensure that no matter what time your flight or cruise is scheduled, we will always be available to provide you a consistent and on time transportation service.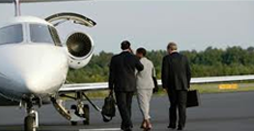 Expedient Limousine Service
Are you planning a trip in the near future? Our Houston airport transportation services are incredibly cost-effective, and will get you there on time, every time, so that you can catch your flight in a comfortable, safe and relaxing way.
Are you planning on having a night out on the town? Sometimes it's important to just kick back, relax and enjoy ourselves. When you decide to finally let loose and take advantage of the wonderful Houston nightlife, Expedient Limo is the company to call. We'll make sure that you get from one destination to another safely and quickly, and we'll help you have the time of your life.
Weddings. We provide top-notch limo services for weddings parties all over Houston and the surrounding area. And not only will we provide high quality limo services on your big day, but we'll also drive you around for your bachelor and bachelorette parties as well. It's necessary to stay safe during this amazing time in your life, so hiring a high quality limo service such as Expedient Limo Service Houston is of the utmost importance.
At the end of the day, there are so many reasons why you should consider hiring Expedient Limo Service Houston as your chauffer of choice. We are going to share many of them with you below, so kick back, take a load off and find out why we are the best limo service in the Houston area.
Or, if you are ready to give Expedient Limo Services a try, you can reach us by filling out the contact form, making an online reservation, or calling us at 832-292-7522 right now. It would be our pleasure to help make your next special event an experience that you'll never forget.
Why Hire Expedient Houston Limousine Service?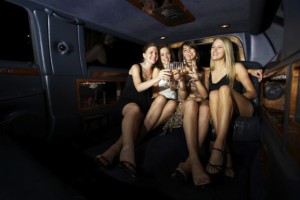 Do you have an important event that's about to take place in your life? Maybe you are about to get married and you could use top-notch limo services. On the other hand, maybe one of your loved ones has passed on from this world, and you need a limo service to take you to and from the church and the cemetery.
Whatever your situation might be, there are a number of reasons why Expedient Limo Services of Houston is the perfect company to call during your time of need. Not only do we have many years of experience in the chauffer business, but we also have an impeccable reputation and the willingness and desire to help make your next event absolutely perfect in every way possible related to transportation.
Some things to consider about Expedient Limo Service in Houston include:
Affordability – we understand the value of providing an affordable limo service to all residents of Houston and the surrounding area. We realize that times are tight, and we work hard to make sure that our customers get the best service possible at a price that will not break the bank. We want you to take advantage of our top-notch limo services, and we understand that you will not be able to do this unless we can provide a high quality service at a price that everyone can easily afford. So we recognize the value of affordability. We recognize that times are tough for many of you, and we are willing to offer our services at prices that just about everybody can afford. We care about our Houston customers and we only want what is best for you.
Convenience – sometimes it's much easier to hire a limo service as opposed to driving yourself. Maybe you are about to get married and you are spending a night out on the town with your friends and loved ones. Yes, it's bachelor and bachelorette party time! We understand that the alcohol is going to be flowing all night long. We get it. You are about to get married. We want this to be an incredible experience for the bride and groom. So we provide top-of-the-line limos for all bachelor and bachelorette parties. We want you to let loose and let the good times roll. Feel free to have as many drinks as you want because we're taking care the driving. There's no need to worry about a thing. Let Expedient Limo take care of all of your transportation needs!
All in all, we are only just touching the tip of the iceberg here people. There are so many other reasons to consider Expedient Limo, but we understand that you're busy and do not have time to sit here reading this all day.
We're Located On The Corner of Winrock and Del Monte Dr
Areas We Service Within The Houston and Greater Houston Areas:
Aldine • Alvin • Ames • Anahuac • Arcola • Atascocita • Bacliff • Bailey's Prairie • Barrett • Bayou Vista • Baytown • Beach City • Beasley
Bellaire • Bellville • Bolivar Peninsula • Bonney • Brazoria • Brazos Country • Brookshire • Brookside Village • Bunker Hill Village
Channelview • Cinco Ranch • Clear Lake Shores • Cleveland • Cloverleaf • Clute • Conroe • CoveCrosby • Cumings • Cut and Shoot
Daisetta • Damon • Danbury • Dayton • Dayton Lakes • Deer Park • Devers • Dickinson • El Lago • Fairchilds • Fifth Street • Four Corners
Freeport • Fresno • Friendswood • Fulshear • Galena Park • Galveston • Greatwood • Hardin • Hedwig Village • Hempstead • Highlands
Hillcrest • Hilshire Village • Hitchcock • Holiday Lakes • Humble • Hunters Creek Village • Industry • Iowa Colony • Jacinto City
Jamaica Beach • Jersey Village • Jones Creek • Katy • Kemah • Kendleton • Kenefick • Kingwood • La Marque • La Porte • Lake Jackson
League City • Liberty • Liverpool • Magnolia • Manvel • Meadows Place • Mission Bend • Missouri City • Mont Belvieu • Montgomery
Morgan's Point • Nassau Bay • Needville • New Territory • North Cleveland • Oak Ridge North • Old River-Winfree • Orchard • Oyster Creek
Panorama Village • Pasadena • Pattison • Patton Village • Pearland • Pecan Grove • Pine Island • Pinehurst • Piney Point Village • Pleak
Plum Grove • Porter Heights • Prairie View • Quintana • Richmond • Richwood • Roman Forest • Rosenberg • San Felipe • San Leon • Santa Fe
Seabrook • Sealy • Sheldon • Shenandoah • Shoreacres • Sienna Plantation • Simonton • South Houston • Southside Place • Splendora • Spring
Spring Valley Village • Stafford • Stagecoach • Stowell • Sugar Land • Surfside Beach • Sweeny • Taylor Lake Village • Texas City • The Woodlands
Thompsons • Tiki Island • Tomball • Waller • Wallis • Webster • West Columbia • West University Place • Wild Peach Village • Willis
Winnie • Woodbranch • Woodloch