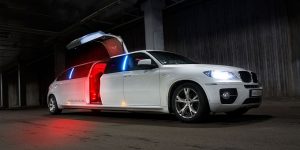 At Expedient Limo, we've made a point of ensuring that all of our drivers are as highly qualified and experienced as they are officially licensed. But even with the amount of effort that we put into our services, we're sorry to say that we can't say the same about other transportation agencies.
Not only are our limousines regularly checked and maintained (as are our other vehicles), our drivers are also subjected to extensive evaluations to ensure that they remain suitable for your transportation needs.
But what about everyone else?
Although we'd hate to point fingers and name names, the reality is that illegal taxi, cab, and transportation services are becoming increasingly common. Some drivers don't possess a license, let alone the skillset needed to transport a passenger in a safe and secure environment; and we genuinely can't stand the thought of you being taken for 'a ride'.
We are considered one of the best luxury limo services in Houston for a reason – and that's because we strive to offer the highest level of quality to our passengers, whether you're planning a quick trip to the local airport, or if you want to hire your own stretch limo for a special event and celebration.
How can you find out if your driver is licensed?
It's pretty simple really – before getting into their vehicle, be sure to ask them to see a copy (or the original version) of their driving license. If they claim to be working for a company, then ask to see that license as well.
If they can't present it, if they get a little bit defensive, or if you just feel like something's up – then be sure to walk away and book an officially recognized transportation service (like ours).
Even if it was just a mistake on the part of the driver, then you could actually end up doing them a favor as they will likely make sure to carry all of their formal documentation next time – just in case they are ever asked.
And if they were an illegitimate driver, then you may have thwarted their efforts and stopped them from practicing their trade illegally.
Are there ever any risks with choosing an unlicensed cab service?
There certainly are. For a start – you won't know who you are getting into the car with in the first place. Although increasingly uncommon, abductions and serious incidents do still occur. Facing one of these events can be terrifying, and it's one of the main reasons why licensed transport companies need to demonstrate their official documentation whenever asked.
Failure to comply with these rules can be punishable with prison time, but because so many companies offer lower rates at a much greater risk – plenty of people still opt to go with them. We'd always encourage you to prioritize your safety first and foremost, and this is only something that you'll be able to do by choosing a service that takes care of your best interests; not their own.
There are so many horror stories about unlicensed taxi drivers in Houston. Unfortunately, these drivers seem to be finding more and more ways to offer their services to unsuspecting victims, and as one of the best limousine services in Houston, we consider it our role to tell our passengers how they can avoid these unsavory characters. To learn more, why not take a look at our recent blog post?
Contact Us At:
Expedient Limo
6403 Del Monte Dr
Houston, TX 77057
Phone: (832) 292-7522
Visit Us At: http://www.expedientlimo.com/
Read Our Blog: http://www.expedientlimo.com/blog/