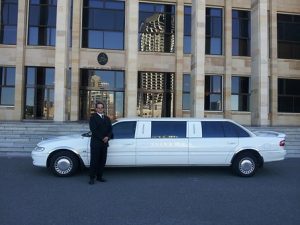 Limos can make a special event even more special. If you have a teenager visiting a big city alone for the first time, it might make for a better and safer trip if they have an exclusive limo driver rather than using a taxi or public transportation. Business clients can be made to feel special by having them pickup at the airport by a professional driver.
These are just some of the reason you might want to contract a limousine service. Once you have decided to do so the next step is choosing one. Here we will discuss what makes a good limo service.
Start By Checking Their Fleet
It might not occur to you, but there are many different options for limos that would be suitable for different occasions. If this is a limo for a teenager or young adult visiting a big city for the first time, they may not want or need a stretch limo. A town car might be perfect for them.
If this is an important client for your business, then a stretch limo might be a nice touch. Very often when you are competing for a client it is the attention to detail that will set you apart from the competition. A stretch limo might be that special touch.
Then there is the party bus. This is often reserved for a special occasion. For some occasions, the party bus is the special event. First, decide what you need and make sure the limo service you are considering has it available.
Look Up Reviews
Most services have a website online and it is easy to see the reviews and read what others think of their experience. If it is a large company that has been around for a long time, don't be surprised if they have some bad reviews. No one can please everyone. But if the bad reviews far outnumber the good ones then keep looking.
Make Sure They And Their Drivers Are Properly Licensed And Insured
It is important that you use a reputable service. If it is, then the business and drivers will be fully licensed and insured. Most of us don't want to think about accidents or injuries, but knowing the business is fully insured will give you the piece of mind that should something happen, you are covered.
Understand The Cost
Make sure that you have a signed contract that spells out the cost and any additional charges that might be incurred. Nothing is worse than have a wonderful experience and then getting a bill that is far more than you anticipated.
Safety Matters
The last thing most of us think of when we are trying to reserve a limo is safety. But it is vitally important to ensure you have a good experience. Are their chauffeurs trained professionally? Are their vehicles fully inspected and approved? Does the company have fairly new and well-maintained vehicles?
Using a limo can really add to any special occasion. There are usually a range of prices to choose from so you can get what you need while keeping with-in a budget. With just a little effort you can make certain you are choosing a good limo service.
Need A Limo Rental?
Choose Expedient Limo For Your Next Limo Rental
Affordable Rates:
http://www.expedientlimo.com/
Read Our Blog: http://www.expedientlimo.com/blog/